Fall is here and the holiday season is right around the corner!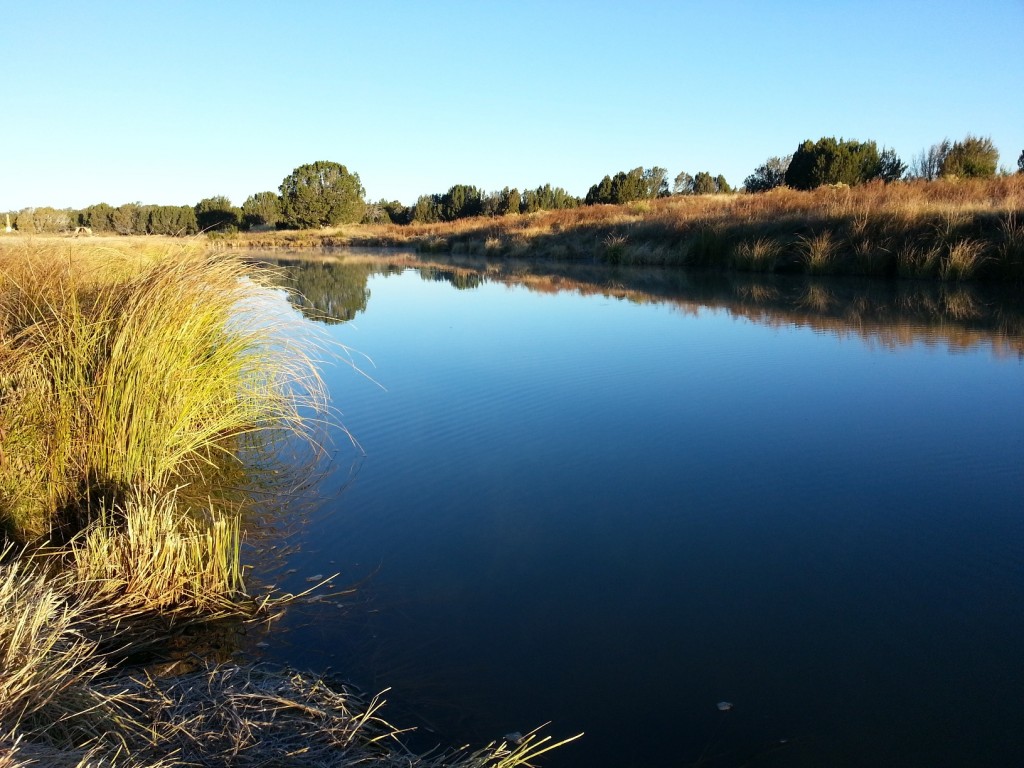 So what has Fall brought to us thus far; cooler weather, the occasional front which has produced up and down fishing, football and hockey!  This really is our favorite time of year and we say it often, however it is hard not to stress how much we enjoy Fall.
As with most of the year, we have been scattered around the state, chasing everything from Striper and Bass to Trout, Dove and Quail!  As is usually the case, some days have been productive, others not so much.  As we get deeper into the season and closer to the holidays, the fishing will begin to become more typical of the time of year.  Simply stated…..difficult!  However, there are other options, if you are willing to change gears, take a drive and do some things that you may not normally do.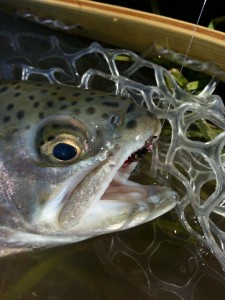 The Striper fishing has really become hit and miss as of late.  The consistent action that we were seeing with Topwaters, Jerkbaits and Swimbaits just is not there.  We have had a few days with winds topping 40 mph plus, we have had a couple of fronts and we have had fluctuating water levels.  All of these factors have combined to really put the Striper in a funk.
The interesting thing has been that the fish are still there.  When you get in the right area, you will be amazed at the numbers of fish you see on the graph, the fish just are not very active.  Swimbaits such as Reaction Innovation Little Dippers have continued to put fish in the boat, just not as consistently.  What we have found is that "A"-Rigs and Spoons have been the ticket.  Again, these fish are not real deep (15 – 40 foot), they are just not very active.
In addition to the Swimbaits, "A"-Rigs and Spoons, the Anchovy bite is there,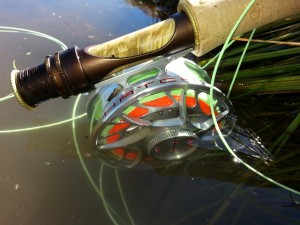 but this too has been slowed.  Typical Anchovy rigging continues to be the way to go; Drop Shot, Split Shot and weightless.  Whether you are fishing lures or bait, you will still catch fish, but be prepared to work for them.
The Largemouth fishing has slowed down considerably, however the fish that are being caught are good fish.  As for patterns, good luck finding one!  Each lake, each day, each hour has been different.  Some lakes that usually produce smaller fish are producing some nice weights while other lakes that are known for big weights are fishing quite difficult.
As with the Stripers, one of the best baits to throw has been an "A"-Rig.  The Largemouth are eating these rigs quite well.  The topwater bite has all but disappeared and the drop shot fishing continues to be what it is, a slow but steady way to put a few fish in the boat.  In addition to these techniques, Swimbaits, Spinnerbaits, Spoons and Jigs have been producing as well.  The best advise we can give right now with regards to chasing Largemouth…..bring everything you own and do not be afraid to try all of it!
If you want some good fishing right now and through out the rest of the Fall and Winter months, give Trout a go!
The Trout fishing has been fantastic.  The big Browns are starting to move into the shallows, preparing to spawn and the Rainbows are putting the Fall feed bag on.  Yes, the weather here in the valley is cooling down (which is welcomed), but for those who truly love the cooler weather, the scenery of the higher elevations and Trout, now is the time!
As for where to go…..it really does not matter.  Lee's Ferry, the White Mountains and the San Juan are all fishing well.  Let's also not forget some of the high country lakes in southern Utah and of course Colorado.  For the Trout angler, now is the time to be on the water!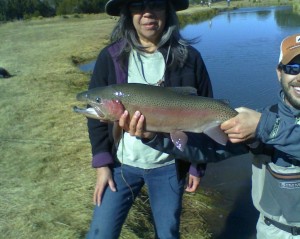 There is still some dry fly activity however now is the time to fish your nymph rigs and streamers.  There is no better time to catch a truly large fish, than in the next two months, on streamers.  Just do not get too caught up on throwing big flies only, unless you are prepared to fish one or two days for less than a handful of bites…..but they are bites anyone will want!  As the weather cools off and turns cold, be ready to go small with your nymphs.  We are talking about size 16 to size 18 bead heads and size 18 to size 22 or 24 midges.  Do not be afraid to throw these smaller sized flies as small flies do bring home big fish (20 inch plus fish)!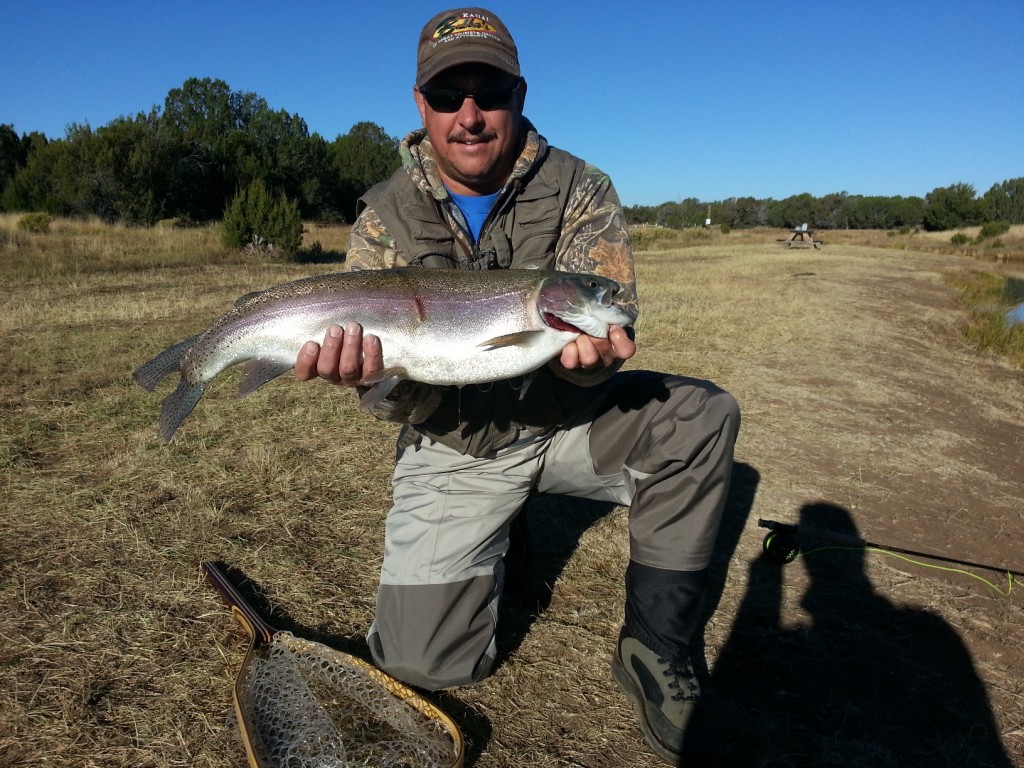 Get out there, enjoy the weather, enjoy the season and most importantly…..have fun!